Inmate Record Check
Mugshot, Arrests, Bookings & More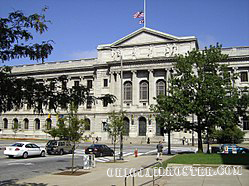 Perform a free Parma Ohio arrest records search, including mugshots, jail roster, recent arrests, and active booking logs.
The Parma Police Department is a law enforcement agency located in Cuyahoga County, Ohio. The department is composed of 3 main divisions: uniformed patrol, investigations and records. The uniformed patrol division is responsible for responding to calls for service, deterring crime, and making local arrests. This division is made up of the patrol shifts, field training unit, traffic unit, K9 unit, and SWAT unit. The investigations division is responsible for investigating and solving crimes. The division is made up of the general crimes unit, special investigations unit, juvenile/sex crimes unit, and hostage negotiators. The records division is responsible for maintaining all police reports, arrest records, property, and evidence coming into the department. Members of the department are committed to providing professional, quality police service to the community.
Joseph M. Bobak, Chief of Police
Parma Police Department
5555 Powers Blvd
Parma, OH 44129
Cuyahoga County
Phone: 440-887-7300
Fax: 440-887-7380
Population Served: 80,000
Number of Officers: 95
All persons arrested by the Parma Police Department are held at the Parma Detention Center. The center is a jail facility which houses arrestees who have been charged with both misdemeanor and felony crimes. Inmate information is released by the detention center.
Visitation hours are Tuesday and Thursday from 9am to 12pm and from 6pm to 9pm, Saturday from 10am to 6pm, and Sunday from 6pm to 9pm. Each inmate is allowed a 30 minute visit each day.