Inmate Record Check
Mugshot, Arrests, Bookings & More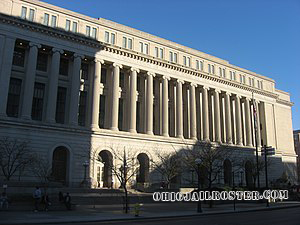 Perform a free Wyoming Ohio arrest records search, including mugshots, jail roster, recent arrests, and active booking logs.
The Wyoming Police Department is a law enforcement agency located in Hamilton County, Ohio. The department is composed of a police chief, 19 full-time police officers, and 3 police clerks. Officers within the department are responsible for responding to calls for service, deterring crime, investigating criminal incidents that have occurred, enforcing traffic laws and local ordinances, and making local arrests. The police clerks are responsible for maintaining police reports, arrest records, property, and evidence that is logged into the department. The clerks are also responsible for answering all inquiries from the public. The mission of the department is to work with the community to protect life and property, maintain order, and promote a safe environment through problem solving, education, impartial application of the law, and the promotion of trust and mutual respect.
Brooke Brady, Chief of Police
Wyoming Police Department
600 Grove Avenue
Wyoming, OH 45215
Hamilton County
Phone: 513-821-0141
Fax: 513-821-8609
Population Served: 8,500
Number of Officers: 14
All persons arrested by the Wyoming Police Department are transported to one of the Hamilton County Corrections Facilities. The Hamilton County Corrections is composed of 3 full-service jails located in Cincinnati, Ohio. The Hamilton County Justice Center is the division's primary facility. The Justice Center has an inmate capacity of 1,240. The second facility is the Reading Road Facility, which has an inmate capacity of 172. The third facility is the Woodburn Avenue Facility, which has a capacity of 60 inmates.
The crime rate in Wyoming, Ohio is 66. The overall crime rate is 4.1 times lower than the US average. It is higher than the crime rates in 26.6% of all cities in the US. The annual crime rate has increased by 28% in the last year. In the last 5 years, Wyoming has seen an incline in violent crime and a decline in property crime. Wyoming has a livability score of 92/100, which is considered exceptional. Wyoming crime rates are 67% lower than the Ohio average.