Inmate Record Check
Mugshot, Arrests, Bookings & More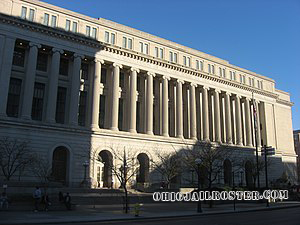 Perform a free Forest Park Ohio arrest records search, including mugshots, jail roster, recent arrests, and active booking logs.
The Forest Park Police Department is a law enforcement agency located in Hamilton County, Ohio. The department is composed of 3 main divisions: operations, support and professional standards. The operations division is made up of patrol officers and investigations. The patrol officers are the first on scene of a crime or traffic accident. They are responsible for deterring crime and making local arrests. The patrol officers respond to over 20,000 calls for service annually. The investigations section is responsible for investigating both misdemeanor and felony offenses. The support division is responsible for ensuring that the department is able to carry out its goals and objectives. The support division is made up of subdivisions such as property, evidence and police records. The professional standards division is responsible for making sure the officers employed by the department are following the values of community policing. They are also responsible for training officers.
Colonel William Arns, Chief of Police
Forest Park Police Department
1203 W Kemper Road
Forest Park, OH 45240
County: Hamilton
Phone: 513-595-5220
Fax: 513-595-5290
Population Served: 19,000
Number of Officers: 31
All persons arrested by the Forest Park Police Department are transported to one of the Hamilton County Corrections Facilities. The Hamilton County Corrections is composed of 3 full-service jails located in Cincinnati, Ohio. The Hamilton County Justice Center is the division's primary facility. The Justice Center has an inmate capacity of 1,240. The second facility is the Reading Road Facility, which has an inmate capacity of 172. The third facility is the Woodburn Avenue Facility, which has a capacity of 60 inmates.
The crime rate in Forest Park, Ohio is 210. The overall crime rate is 1.3 times lower than the US average, and is higher than 70.7% of all cities and towns in the US. The annual crime rate has increased by 2%. In the last 5 years, Forest Park has seen an incline in violent crimes and a decline in property crimes. Forest Park has a livability score of 85/100, which is considered exceptional. Forest Park crime rates are 1% lower than the Ohio average.