Inmate Record Check
Mugshot, Arrests, Bookings & More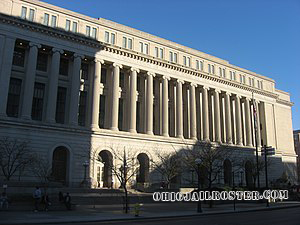 Perform a free Sharonville Ohio arrest records search, including mugshots, jail roster, recent arrests, and active booking logs.
The Sharonville Police Department is a law enforcement agency located in Hamilton County, Ohio. The department is composed of 3 main divisions: investigations, patrol, and support services. The investigations division is made up of 4 officers and 2 detectives. These officers are responsible for investigating crimes ranging from home invasion to homicide. The patrol division is the "backbone" of the police department. These officers are responsible for patrolling the city, deterring crime, the initiation of crime reports, investigation of traffic crashes, conducting preliminary criminal investigations, and making local arrests. The support services division consists of 3 units: administration, community service unit, and SRO. The administration unit is responsible for maintaining police reports, arrest records, property, and evidence. The community service unit is responsible for providing programs to the community. Programs include DARE, JR. Police Academy, JR. CSI, and women's self defense classes. The SRO unit is comprised of officers who assist in the schools. The mission of the department is to safeguard the community through service with purpose and by providing a safe environment while upholding public trust.
James C. Nesbit II, Chief of Police
Sharonville Police Department
10900 Reading Road
Sharonville, OH 45241
Hamilton County
Phone: 513-563-1147
Fax: 513-563-7321
Population Served: 13,500
Number of Officers: 40
All persons arrested by the Sharonville Police Department are transported to the Hamilton County Jail. The Hamilton County Corrections is composed of 3 full-service jails located in Cincinnati, Ohio. The Hamilton County Justice Center is the division's primary facility. The Justice Center has an inmate capacity of 1,240. The second facility is the Reading Road Facility, which has an inmate capacity of 172. The third facility is the Woodburn Avenue Facility, which has a capacity of 60 inmates. Each facility provides many programs to the inmates such as Alcoholics Anonymous, Narcotics Anonymous, Bible Study and adult education classes. Between the 3 facilities, there is an average daily population of 1,524 inmates. Hamilton County books approximately 31,000 inmates per year. Current inmates and their mugshots can be viewed on the Hamilton County jail roster.
The crime rate in Sharonville, Ohio is 270. The overall crime rate is about the average for US cities. The crime rate is higher than the crime rates in 80.2% of all cities in the US. The annual crime rate has increased 1% in the last year. In the last 5 years, Sharonville has seen a decline of violent crime and an incline in property crimes. Sharonville has a livability score of 87/100, which is considered exceptional. Sharonville crime rates are 15% lower than the Ohio average.