Inmate Record Check
Mugshot, Arrests, Bookings & More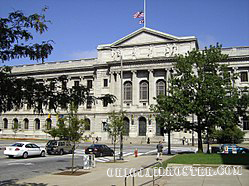 Perform a free Parma Heights Ohio arrest records search, including mugshots, jail roster, recent arrests, and active booking logs.
The Parma Heights Police Department is a law enforcement agency located in Cuyahoga County, Ohio. The department is responsible for responding to calls for service, providing community service programs, deterring crime, investigating and solving crimes that have occurred, making local arrests, and maintaining all police reports, arrest records, property and evidence that comes into the facility. The PHPD consists of 38 members including: the Chief, Chief's Assistant, 1 Captain, 8 Sergeants, 3 Detectives, 1 Detective Bureau Secretary, 16 Patrol Officers, 3 Auxiliary Officers, and 1 part-time Clerk.
Steve Scharschmidt, Chief of Police
Parma Heights Police Department
6184 Pearl Road
Parma Heights, OH 44130
Cuyahoga County
Phone: 440-884-1234
Fax: 440-884-1609
Population Served: 21,000
Number of Officers: 38
Persons arrested by the Parma Heights Police Department are transported to the Parma City Jail. The center is a jail facility which houses arrestees who have been charged with both misdemeanor and felony crimes. Inmate information is released by the detention center.
Visitation hours are Tuesday and Thursday from 9am to 12pm and from 6pm to 9pm, Saturday from 10am to 6pm, and Sunday from 6pm to 9pm. Each inmate is allowed a 30 minute visit each day.